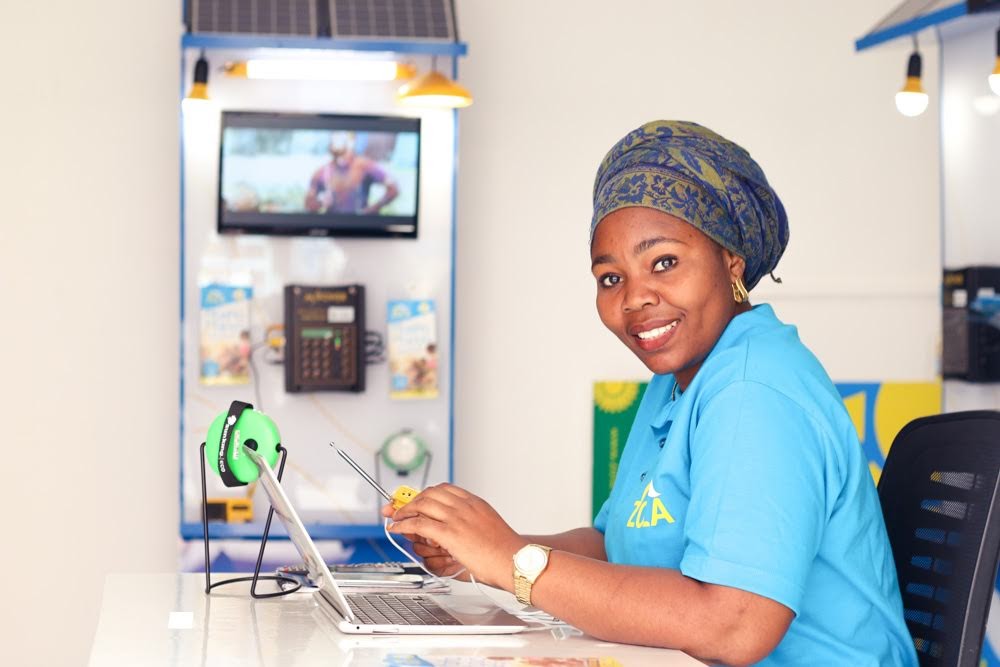 This article is drawn from the Energy Weekly newsletter, running Thursdays. Subscribe here.
The co-founders of SolarCity, Lyndon Rive and Peter Rive, are back on the grid.
The brothers, who left their former solar energy services company in mid-2017 after it became part of the Tesla Energy division, were this week named chairman and operational and technology advisor (respectively) of a fast-growing solar-plus-storage company called Zola Electric.
There are two reasons this company isn't exactly a household name. First, it recently underwent a branding change: It used to be called Off Grid Electric, but that proved to be a hard moniker to defend with the trademark lawyers. Second, its focus is squarely on improving "energy access" in emerging economies, starting with Africa.
"We are offering technically advanced solutions where the grid is unreliable or unaffordable," Zola CEO Bill Lenihan told me earlier this week.
What is now known as Zola (a play off the Swahili word for "solar") got its start in Tanzania about seven years ago, when founders Xavier Helgesen, Erica Mackey and Joshua Pierce started an organization dedicated to offering a cleaner fuel alternative to kerosene. Its system combines solar generation with batteries (more on that in a moment). Lenihan was co-CEO with Helgesen until this week, when the latter was named chief technical officer and Lenihan took on sole responsibility as chief executive. Lenihan's background is in private equity.
The company's mission has evolved significantly since then (learning from "mistake after mistake," as Lenihan put it). It helps that Zola has raised more than $100 million in backing from the likes of DBL Ventures, Omidyar Network, Helio Partners (an African fund that is its biggest backer) and energy companies EDF and Total.
We are offering technically advanced solutions where the grid is unreliable or unaffordable.
That's where the brothers Rive come in: Both made personal investments early on, Lyndon told me. And yes, both were born in South Africa, like their famous cousin, Elon Musk. Here's Lyndon's official statement about his appointment as chairman: "After witnessing and investing in Zola Electric's impressive growth for many years now, I'm eager to play a bigger role as the company continues to democratize renewable energy globally. Zola's business model and technology platform will enable countries around the world to leapfrog the electric grid."
Zola doesn't sell power as a service, but it has created a business model under which customers pay for its system over time — paying around $15 to $35 per month through a digital, microfinancing platform. Eventually, they "own" the equipment. As of this week, it has more than 200,000 installations in homes and businesses (such as kiosks, pubs and restaurants) in five African countries: Tanzania; Rwanda; Ivory Coast; Ghana; and Nigeria.
The Zola system is meant as a primary source of electricity, defaulting to the grid when it's available. It's a way that individuals and businesses can buy independence in an environment of daily grid outages, according to Lenihan and Rive. The system replaces diesel generators, which are commonly used as a backup option. Switching back and forth between generators and the grid has traditionally been a very manual process; another benefit of Zola's technology is that it handles this automatically, they said.
"The market in Africa and the customers' understanding of electricity far exceeds most people in the United States," Lyndon Rive said. "When you have an environment where the electricity always goes out, the customer becomes highly educated about energy."
The loads that Zola supports aren't that heavy: typically, the technology supports lights, radios, small fans and electronics chargers. Zola is working up to heavier loads, like for air conditioners, refrigerators and power tools (such as saws or drills).
Peter Rive's role with Zola will be to help build further intelligence into the software that Zola's equipment uses to interact with the grid, as well as to refine the components over time. Another intriguing twist to the Zola story is that a growing portion of the design, configuration and assembly of the systems is being done "in country" — Zola now has more than 1,000 employees across Africa, Lenihan said.
Where next? The big focus for this year will be cracking massively complicated Nigerian energy sector, Lenihan said: "No other market is as messed up."
Zola's rise is yet another proof point for the value of distributed generation, and of innovation that wouldn't be possible in a system, such as the United States, where many electricity consumers probably couldn't tell you how much power they use on a monthly basis. Places such as Africa have a real opportunity to leapfrog progress in more established economies when it comes to adoption of off-grid electricity. (Hence the company's original name.)
It is not lost on me that venture capitalist Nancy Pfund mentioned this company to me last fall, when we were chatting about which of her company's investments had her most charged up for 2019. Now that SolarCity's co-founders are involved, I'll be watching this venture — and others like it — even more closely.
Interestingly, Accenture this week published research noting that 95 percent of North American utility executives recognize the disruptive power of distributed generation — and they're actively looking for ways to profit. "Mass adoption of electric vehicles and the electrification of building heating is poised to alter demand growth and load shape in the longer term," said Stephanie Jamison, an Accenture managing director, in a statement analyzing the findings. "The key will be to navigate this disruption by making the grid more resilient through greater use of smart technologies and utilizing all sources of flexibility including on the demand side, adopting a more customer-centric approach."