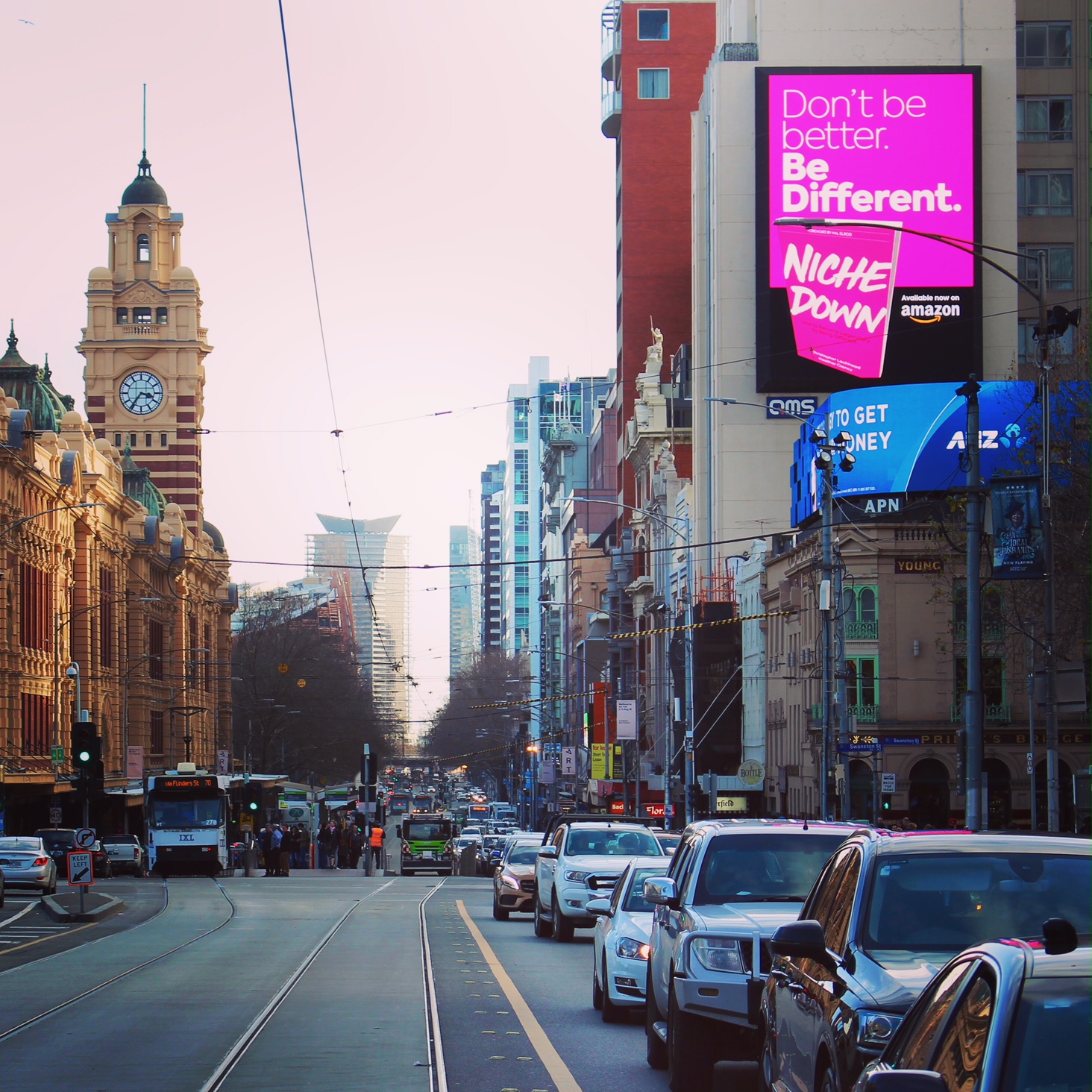 This post was excerpted from Niche Down, my new book with the legendary marketer and podcast conversation host Christopher Lochhead.
Legendary category designers never stop reminding the world that
they created the category. That they are the standard by which all others
must be compared. And that they haven't stopped looking at the
original problem from new angles.
Take the story of GOJO Industries. You might not know this privately
held company's name, but you'll recognize the name of its most
famous product.
In 1997, GOJO, with its introduction of the consumer edition of
Purell20, convinced millions of parents and germaphobes that we
should use "hand sanitizer" before and after we touch anything.
Refuse to do so at your own peril!
In 1996, none of us even knew we needed hand sanitizer.
Today, millions of people carry the stuff with them everywhere. Hospitals and doctors' offices worship it via dispensers hanging on the walls. You can find bottles scattered on hotel check-in counters and at the start of restaurant and cruise-ship buffet lines.
It's even tough to make it through boot camp without being exposed to the brand: the military is a huge customer.
At its height, Purell owned an estimated 70 percent of the hand-sanitizer market category. (There was a brief change in ownership, but that's a story for another book.) Its name is the one to beat for mindshare.
The brand that all other hand sanitizers are compared to.
There's a corollary: The bigger and more urgent the problem, the more time and money people will invest to solve it.
You don't want to be walking around with unsanitary hands now, do you?
The "overnight" success story behind Purell maker GOJO actually began almost 40 years earlier, in World War II-era Akron, Ohio, with a simple problem identified by tire factory worker Goldie Lippman — it was super difficult to get carcinogenic substances like graphite, carbon and tar off her hands with regular bar soap after a production shift.
You had to use benzene, which was irritating. Women, in particular, were interested in an alternative23 because who wants red, smelly hands?
That problem inspired Goldie's husband Jerry, who invented a formulation that was less harsh and that was delivered in liquid form. The two entrepreneurs mixed up the product using a washing machine and packaged the soap in pickle jars pilfered from local restaurants.
Yes friends, GOJO (the company's name is a mash-up of the founders' first names) was also the designer of the "liquid-hand-soap" category!
Before GOJO, most individuals used "bar soap" to scrub their hands, faces, feet, clothes.
And the venture also came up with a way of controlling portions, so that it was more cost-effective for business owners to buy the product.
Today, more than 70 years later, GOJO's identity is still synonymous with the hygienic benefits of keeping your hands clean. That's true in large part because it has never stopped thinking about the original problem and new ways of addressing it. "You don't go up against the giants unless you have a category-defining brand," GOJO's current CEO, Joe Kanfer, (the Lippmans's nephew)  for a corporate profile published in 2013.