I struggle frequently with my own consumption habits, especially my fondness for accessories such as smartphone covers or clutch wallets to trick out my clothes — which, ironically, are an average of 5 to 10 years old.

So, it was with some excitement that I learned last year (and last week!) about two companies that are seeking to meet consumers somewhere in the middle. Nimble for Good is a consumer tech firm that makes chargers and other gadgets out of hemp, recycled and (yes!) reclaimed compact discs. Covalent is a fashion brand created by Newlight Technologies, which makes a regenerative biomaterial called AirCarbon that is meant an alternative for plastic, fiber and leather.
Made from recycled materials
Nimble, which is based in Costa Mesa, California, was launched in 2018 as a public benefit corporate that has environmental considerations baked into its business chart. Among other things, it has banned single-use plastics from its packaging. It started out as a direct-to-consumer company but also scored a partnership with Verizon to extend its reach.
"The thing we love about being a B corp is that it's not just one aspect of the business — employee rights, the rights of the community, and we are measured against our diversity numbers," Ross Howe, co-founder and CEO of Nimble, told me when we spoke last summer. "Every employee that we've brought on has not looked like me or Kevin [Malinowski, Nimble's co-founder]. Both Howe and Malinowski are white men.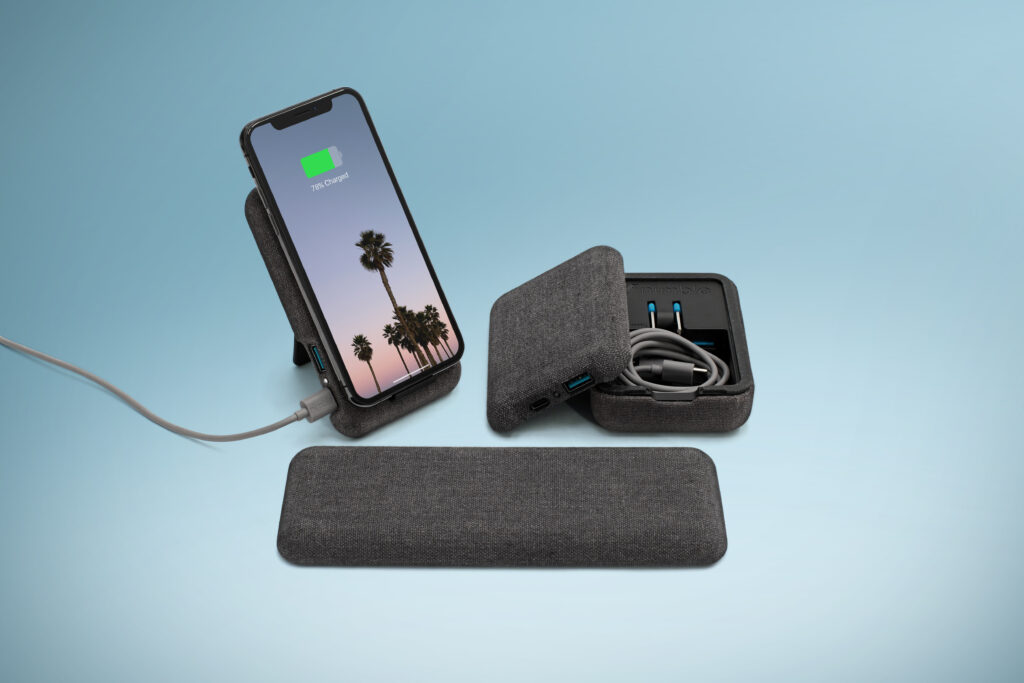 Nimble sells gadgets ranging from portable chargers (a 3-day one retails for just under $80) to wireless charging pads (starting at just under $50), like the one I'm now using. The most recent addition to its product line is Disc Case, a series of iPhone cases that are made from recycled compact discs and are priced at $39.95.
Compact discs — there are an estimated 1 trillion of them spinning around on the planet — are made from polycarbonate plastic. Nimble reclaims the discs and compounds them into a material it calls Replay.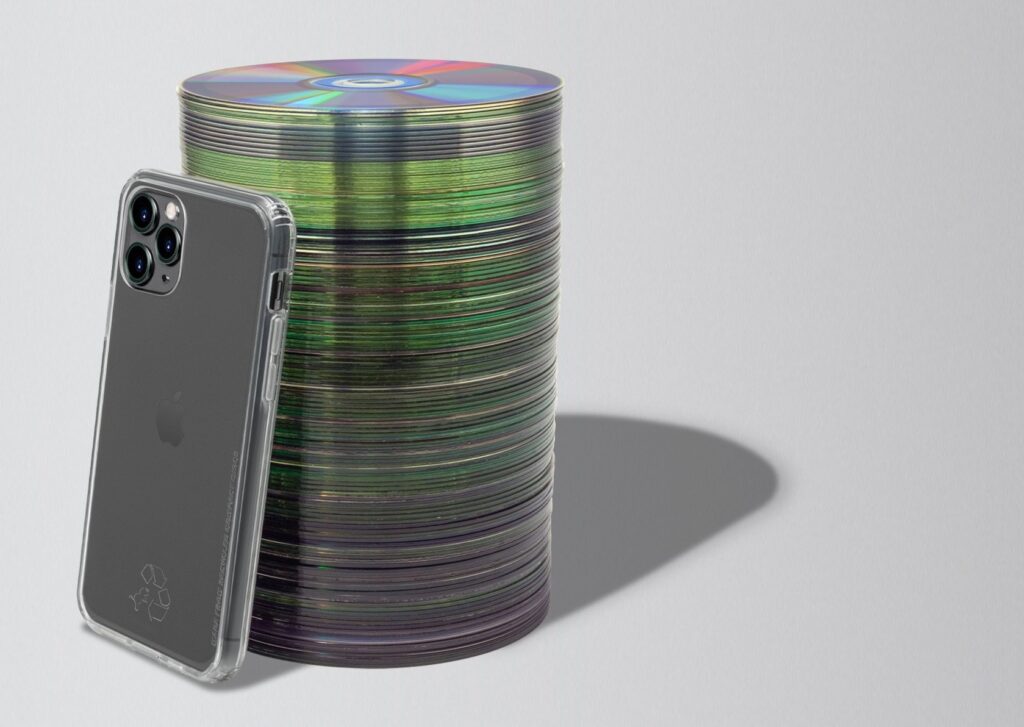 Nimble's gadgets themselves can be recycled, and it encourages people to set their unwanted stuff back so it can be processed via its One-for-One Tech Recovery project. Its recycling partner is HomeBoy Industries, a social enterprise that focuses on hiring and training people who face systemic barriers to employment, including formerly incarcerated individuals.
Certified 'carbon-negative'
Covalent came to my attention in mid-January, after its parent company Newlight disclosed an intriguing technology arrangement with IBM that lets it include a "Carbon Date" on its products — which range from eyewear to handbags to gadget sleeves.
If you type that information into its website, you receive information about how it was created. (If you visit, be sure to take a testdrive!) I won't completely geek out on you, but the company is using blockchain software to track and log data about carbon impact along the production process, which is managed using renewable energy. An organization called Carbon Trust is verifying the information.
Newlight CEO Mark Herrema said the project is meant to make its claims more tangible — there are many companies that now make environmental declarations, many of which are difficult to decipher. Eventually, it could add other metrics in the tracking tool, such as water consumption.
"We are trying to make gains in sustainability, but this will be hard if we don't have good information that is verifiable," Herrema told me last week. "General information doesn't drive consumer behavior quite so well."
The biomaterial used to make the Covalent products, called AirCarbon, is made using microorganisms to turn the carbon dioxide in ocean water into PHB (polyhydroxybutyrate), a type of biodegradable plastic. If the process is performed using renewable energy, it is considering carbon-negative, according to Newlight.
The products themselves are pretty minimalist when it comes to design, and in my view their price points are definitely not meant for the average consumer (the Covalent black tote lists for $480, while a zip wallet is $165). Still, the company is making a statement that I wish others would invest in verifying more thoughtfully.