Most of us probably don't think of mining as an earth-friendly process, so addressing it is one of the most important — and specific — things that jewelry companies can do to reduce their carbon footprint. That's the motivation behind Danish company Pandora's pledge in early June to start using only recycled silver and gold in its collections by 2025.
"Metals mined centuries ago are just as good as new," said Pandora CEO Alexander Lacik, in a statement. "They will never tarnish or decay. We wish to help develop a more responsible way of crafting affordable luxury like our jewelry and prevent that these fine metals end up in landfills."
For perspective, silver is the most widely used material in Pandora's products, accounting for more than half of all the supplies it purchases by weight. Approximately 71 percent of the silver and gold in Pandora's rings, bracelets, earrings, chains, charms and other items is already from recycled sources — which is pretty good considering that just 15 percent of the world's silver supply today comes from recycled sources.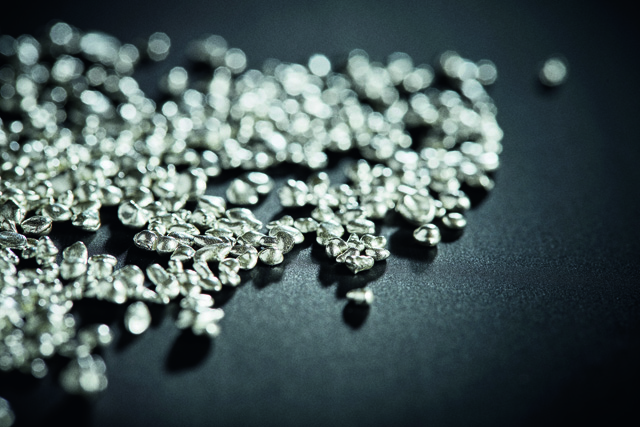 So where is it going to buy this stuff? Pandora says most of the recycled silver it buys comes from industry — it's recaptured from production processes in the creation of electronics, chemicals and other things. It will have to work with its suppliers to increase its sources, something that it plans to do in collaboration with the Responsible Jewelry Council.
According to the company, making this move will help reduce its emissions related to silver sourcing by two-thirds and by more than 99 percent for the gold (although it says a lot less about its strategy for the latter).
Aside from silver and gold (anyone else channeling Burl Ives right now?) Pandora uses palladium, copper and person-made materials such as nano-crystals and cubic zirconia.
What are other jewelry companies doing? While I haven't seen the same sort of sourcing pledge from Tiffany & Co., the company is funding cleanup activities at abandoned gold mines across the United States — and reclaiming the tailings from the land and streams there. Gold from these activities is being used by both Tiffany and technology company Apple.
It is also a founding member of the Initiative for Responsible Mining Assurance, and has published a comprehensive policy around this particular subject. One of its positions:
"It is our firm belief that the mining sector can contribute social and economic value to society through engagement with all of its stakeholders, including affected communities. The sector must also have robust systems that respect and uphold human rights and enable safe, dignified work."
This post by Benn Harvey-Walker, founder of Ethical Jewelry Australia, does a great job of considering the impact of using recycled metals versus stuff that's newly mined. (His company makes actually what its name suggests.)
In Harvey-Walker's opinion, "there's only one reason to consider mine-origin over recycled, and that's to support the livelihoods of small mining communities in developing countries." That's clearly the Tiffany position as well.